Grammy-nominated and Emmy Award-winning conductor Miguel Harth-Bedoya is currently Chief Conductor of the Norwegian Radio Orchestra/Oslo and is in his fifteenth season as Music Director of the Fort Worth Symphony Orchestra.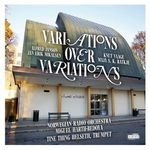 On April 1, 2017, Aurora Contemporary releases Variations over Variations [ACD5096], a recording featuring four works by Norwegian contemporary composers commissioned and premiered by the Norwegian Radio Orchestra and led by its Chief Conductor, Miguel Harth-Bedoya.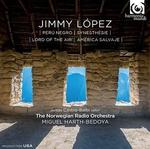 A world premiere recording of works by composer, and fellow Peruvian, Jimmy López, whose music Harth-Bedoya has championed for nearly two decades.
"The most sublime musical experience I've had anytime recently happened Saturday night at Bass Performance Hall. It was the Adagio of Rachmaninoff's Second Symphony, performed by the Fort Worth Symphony Orchestra, led by its music director, Miguel Harth-Bedoya…"
— Dallas Morning News